Founded in 1996, Granite Partners is a Canadian private equity firm that targets profitable, well-managed, mid-market manufacturing and service companies with sales in the $10 million – $100 million range.
The company is led by Doug Buchanan, a principal investing specialist with over 30 years of banking, corporate finance and M&A experience. Doug has been a Director of numerous private and public companies. Prior to the creation of Granite Partners, he was the President of Lincoln Capital Corporation.
We're Different
Granite is different from a traditional private equity firm. It is not an institutional fund and doesn't have any specific investment time horizons. Rather, its capital belongs to its partners and investors: high-net-worth individuals who have made their fortunes in business. Granite Partners thinks like business owners because it is made up of business owners and operators.
Without the bureaucracy imposed by institutional investors, Granite is able to react much more quickly than its institutionally-backed competitors. Enhancing its provided capital, Granite Partners brings transformative strategic advice to propel good mid-market businesses to become industry leaders.
Experience
Granite Partners has experience in investing in a wide range of industries, including aerospace, insurance services, food and ingredients, feature film and television production services and event rentals, among others.
Entrepreneur Partners
Granite is always on the lookout for Canadian investment opportunities. Its target partners are entrepreneurs who wish to liquefy some of the wealth tied up in their business and transfer some of the risk to Granite. They continue to run their business and maintain a significant ownership position. Granite serves to add its significant resources to grow the business, both organically and via strategic acquisitions. Additionally, the firm provides operational, strategic and financial support.
Management Buy-Out Partners
Granite also targets management buy-out opportunities where core management teams have the opportunity, talent, and drive — but not the capital — to acquire the business from the current owner(s).
Doug Buchanan, Managing Director
Under Doug's guidance, the various Granite Funds have generated industry-leading returns for its investors and operating partners.

Doug is a former Director, Chairman of the Board and President of a number of publicly-listed Toronto Stock Exchange Corporations, as well as many private corporations.

Having obtained his MBA in 1984, Doug has been involved in the principal investing, corporate finance, banking and mergers and acquisitions industries his entire professional career. He has held senior positions with Citicorps Leverage Capital Group and CIBC's Corporate Finance Unit.

Throughout his career, Doug has been involved with entrepreneurs and owner-managers, helping build and unlock shareholder value.
Limited Partners and Investors
Paul and Scott Gareau
The Gareaus have been actively involved in the real estate industry for more than 30 years. Their experience in real estate includes the development and management of residential land, office buildings, industrial developments and major retail shopping centres. They have also been actively involved in a variety of other entrepreneurial businesses.
LDDZ FAM Corporation
LDDZ is a private investment company controlled by Leo DelZotto for the purpose of diversified family investments into non construction related businesses. Leo DelZotto is a Principal and the President of Tridel Corporation, a leading residential condominium Developer in Canada.
HMF FAMCORP Incorporated
HMF Famcorp is a private investment company controlled by Harvey Fruitman. Mr. Fruitman is a CPA, CA., who for the past 35 years has been a Principal, Executive Vice President and Chief Financial Officer of The Tridel Group of Companies.
Royker Investments Limited
Royker Investments Limited is a family owned private investment holding company located in St. Catharines, Ontario. The company has been actively involved in residential land development in the Niagara area as well as in the United States for more than 30 years. The company is headed by Kerry Howe
Ask Our Current and Former Partners
What you say about yourself is not nearly as important as what others say about you. We invite any of our potential partners to ask our current or former partners of our investments about their successful experiences with Granite.
Click on the names below to read their stories: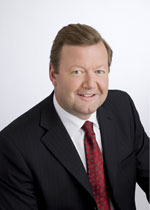 When we met Granite, our company was privately owned and we had maxed-out our capabilities. We had been using our profits to fuel our growth; but, we saw a huge opportunity and we knew we couldn't afford to keep up with it.
We were introduced to Granite by another company we knew who had had a very positive experience working with Doug and his partners at Granite.
Granite Partners brought us resources to pursue our growth and we grew dramatically. Granite remained peripheral to our day-to-day operations, just getting involved to approve and assist with acquisitions and to help us with setting our expectations.
We were with Granite Partners as our equity partner from 2006 to 2010 and grew an amazing 300% during that time. We went from regional to national and really moved to the next level. Today we have grown more than 400% since 2006 – with commensurate earnings growth. We made four acquisitions with the help of Granite and, with the momentum we gained, have made eleven more since then.
For me, I thought I had a reasonably good grasp of business, but really I had hit a bit of a wall. With Granite, I climbed that wall and have continued to head straight up. Granite not only provided the financial resources to fuel growth, but, on our request, counselled us on evaluating systems and evolving. So for us, on every dimension, it was a positive experience.
Granite Partners were great people to work with; they offered input and direction. You need to have great trust in equity partners. Doug and his partners were men of their word – totally dependable.
Their involvement helped us with succession plans that were in place and took us to a whole new level. I would, and have, recommended working with Granite in a heartbeat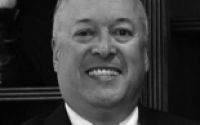 I was the majority owner of one of the country's largest investigation agencies with minority partners and no clear succession plan for retirement or ability to market the business for a potential liquidity event.
I was really too young to totally retire so our best option was to continue to grow. However, we couldn't without an equity investment.
I was introduced to Granite through a friend in the industry whose company had already been acquired by Granite.
Granite addressed my succession plan and our need for liquidity. They allowed me to take some chips off the table to ensure financial security for my family and put some hard earned cash in my jeans; but, they also allowed me to stay on as a significant shareholder and the operating mind of the company with little or no interference.
When Granite decided to exit – which had been in the original plan – another equity investment partner purchased us and I had the opportunity for a second liquidity event which provided further cash for the future.
Granite was true to their word in all aspects and Doug Buchanan and his partners at Granite were wonderful to work with. I hope to someday again be involved with them.
I am still here as Chairman but, now our revenues are $40 million per annum as compared to the $10 million per annum when we did the original deal with Granite in 2004. This growth would not have taken place without Granite's involvement.
I probably would not have done the deal if it wasn't for the trust that I put in the Granite Partners and their being true to their word every step of the way. One of the promises they made when they purchased us was that they would not interfere with our day-to-day business and, outside of acquisition and finance issues, would only give advice when we requested. They stood true to that and trusted my partners and myself to continue to run the day-to-day operations unfettered.
While I enjoy working with our new partners, to be honest I miss the interaction and dealings with Granite Partners and wished they were still involved. But, I recognize they had to follow through with their plans to fulfill their promise to their shareholders.

Our impetus for seeking an equity partner at Henderson was largely succession planning. Our ownership structure was such that we were comprised of two partners with the majority of shares and a minority partner.
Our desire, particularly that of my principal partner and the minority partner, both older than I, was to extract some of the equity from the company to make retirement possible sooner rather than later.
We were referred to Granite Partners and Doug Buchanan by a business associate who had already had a successful working relationship with them.
Granite Partners had a great formula, with two important features:
1. we didn't have to cede 100% of equity in our company; and
2. we could still operate as entrepreneurs.
They, naturally, did ask for greater accountability in reference to our business metrics and strategies, but this actually served to make us better competitors in our marketplace.
Most important, Granite did not interfere with how we operated. Instead, they acted as partners, asking (as opposed to telling) us how they might help us grow our business. And help us they did; most notably, they helped us execute two key market strategies that had been stalled prior to their involvement.
The result was we never did better. We achieved an unprecedented 70% profit margin in 2010, the last year Granite Partners was our equity partner. Granite Partners then sold their interest in our company and others to a second tier equity partner, resulting in another financial kick for my partners and me.
Overall, Doug and his partners were instrumental in letting us do what we needed to do, subject to the aforementioned accountability. The end result was we were successful in our primary goal of succession planning. Both of my former partners are now comfortably retired and, while I am no longer with Henderson, my finances are such that I am free to look for my next venture, unencumbered by the burden of worry associated with how I might support myself in the interim and ultimately how I might retire.
I am generally a happy guy, and Doug and his team were instrumental in making me an even happier guy. Working with them was business better than usual.