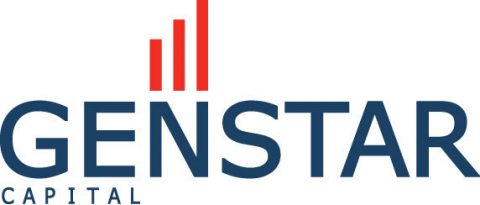 TORONTO, ONTARIO–(Marketwire – June 1, 2010) – Douglas Buchanan, Managing Director of Granite Partners II LP ("Granite") and Chairman of Granite Global Solutions Inc. ("GGS"), today announced that it has sold its GGS business, one of Canada's leading providers of comprehensive risk mitigation services, to Genstar Capital, LLC of San Francisco and certain members of the GGS senior management team. Financial terms are confidential.
GGS offers independent adjusting, private investigation, disability management, structured settlement and forensic engineering services to corporate, legal, insurance and government clients. Its solutions enable clients to reduce costs by outsourcing special risk management functions while ensuring consistent, high quality service. Key subsidiaries include, among others, McLarens Canada, King-Reed & Associates, Sibley & Associates, Henderson Structured Settlements, Rochon Engineering and Clear Water Environmental.
"Each business of GGS is a leading player in their respective markets and we are excited to further strengthen our position in the marketplace with the help of Genstar" said Murray Wallace, President and CEO of GGS. Mr. Wallace will be carrying on in his current capacity with the new owners.
Genstar is committed to growing GGS in concert with the existing management into one of North America's premier risk mitigation companies.
Moving forward, GGS will continue to operate with its existing management team and branding.
National Bank Financial Inc. acted as exclusive financial advisor to GGS and Granite Partners II LP. Stikeman Elliott LLP acted as legal advisor to GGS and Granite Partners II LP, while Collins Barrow Toronto LLP provided accounting and tax structure advice to Granite Partners II LP.
About Granite Partners II LP
Founded in 1996, Granite Partners is Canada's leading boutique private equity firm. Based in Toronto, Granite Partners focuses upon building businesses in a variety of industries along with senior management partners. Granite Partners targets profitable, well-managed, manufacturing and service companies with sales in the $10 million – $100 million range, with its goal to help entrepreneurs and owner-managers build upon and unlock the value they have created in their businesses.
About Genstar Capital, LLC
Genstar Capital is a leading private equity firm that for over 20 years has been actively investing in high quality middle-market companies. Based in San Francisco, Genstar works in partnership with its management teams and its network of operating talent and strategic advisors to transform its portfolio companies into industry-leading businesses. Genstar has more than US$3 billion of committed capital under management and targets investments focused on selected sectors within the life sciences, healthcare services, financial & business services, software & software services and industrial technology industries.