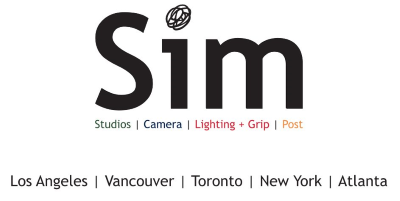 Doug Buchanan, Managing Director of Granite Partners L.P. announced today that Granite Partners has made a major investment in SIM Digital ("SIM"). This investment has enabled SIM to acquire PS Production Services ("PS").
SIM is a world-class rental facility specializing in digital production equipment and workflow services for the television and film industries and has offices across the USA, Canada and China.
PS is one of Canada's largest professional motion picture and television production equipment rental houses. Through offices in Toronto, Vancouver and Halifax they supply production equipment that includes camera, lighting, grip, data management, dollies, package trucks, remote heads and cranes to the Canadian entertainment industry.
Both companies support projects ranging from small independents to large U.S. productions. The combination of the two businesses brings together a full suite of complementary equipment and services that will provide television and movie production companies with one stop shopping.
"We are very pleased with our investment in SIM and in helping them to expand their business and their opportunity for growth by combining these businesses," said Douglas Buchanan.
Granite, founded in 1996, is Canada's leading boutique private equity firm and has an unparalleled track record of helping owners of profitable midsized businesses (revenues of $10 million to $100 million) build upon and unlock the value they have created in their businesses.
Terms of the SIM deal were not released.