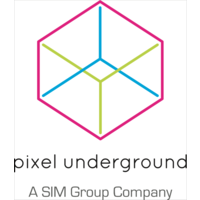 LOS ANGELES December 2, 2014 Continuing its rapid expansion, the SIM Group has acquired Toronto post-production facility Pixel Underground and its associated companies FINI Films and stationEX. The move gives SIM Group the ability to deliver complete post production and media distribution services in the Toronto market; Pixel Underground is one of Ontario's leading providers of post-production services for television including for such shows as Mayday (Nat. Geo.), Motives & Murders: Cracking the Case (Discovery), Nowhere to Hide (Investigation Discovery US) , Food Truck Face Off (Food Network) and American Pickers (History).
The acquisition of Pixel Underground is the latest in a series of recent initiatives by SIM Group that have expanded its service offerings and geographic reach, following its initial post-production acquisition of Bling Digital in 2009. Earlier this year, it entered the post-production market in Hollywood through its merger with Chainsaw, which services such shows as American Idol and the Academy Awards. Last year, it acquired Canada-based PS Production Services, a supplier of grip and lighting equipment. The company has also grown its presence in Los Angeles, Toronto, Vancouver, Atlanta, Beijing and other markets with a service offering that spans camera rentals, grip and lighting equipment, on-set workflow management, editorial systems and post production. Its operating units include SIM Digital, Bling Digital, PS Production Services, Chainsaw and now Pixel Underground.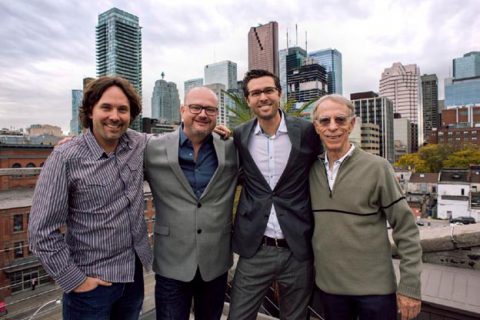 "Our goal is to offer an array of services for the content creator to ensure that their project is what they envisioned. This includes control of the technical process from camera to data management, offline finishing and delivery," said SIM Group President and CEO Rob Sim. "As we grow, we are committed to maintaining the quality, integrity and personalized service that have been the trademark of SIM for more than 30 years."
Pixel Underground was founded by Marc Bachli and Marcus Valentin in 2009 and quickly developed into Toronto's most modern, file-based post-production facility. It specializes in color grading, visual effects and online finishing, and serves a clientele that includes Canadian, U.S. and European producers. FINI Films and StationEX, respectively, provide physical and file-based media fulfillment and distribution services.
Marc Bachli, Partner/Executive Producer, Pixel Underground, said that the move would help them shift further into scripted television and feature film post production. He noted that the company is currently building a digital-intermediate-style color grading theater with true 4K monitoring and a pipeline to accommodate features.
"Since SIM Group supplies cameras, grip and lighting, dailies and finishing, introductions to key people can help us gain strength in the market," added Bachli.
SIM Group CTO Chris Parker said that Pixel Underground was a natural choice as a post-production partner in Toronto. "Marc and Marcus are progressive thinkers who were the first to bring modern, file-based post production to Toronto," Parker said. "They bring a lot to the table in terms of knowledge, experience and culture. It was the perfect opportunity for SIM Group to bring cutting edge post-production to the Toronto market