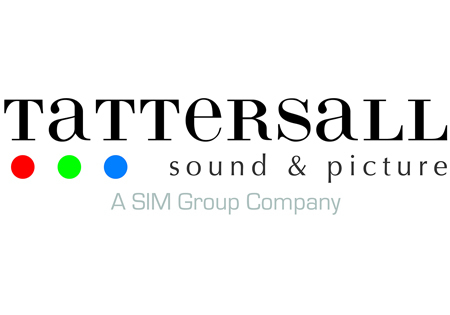 LOS ANGELES April 7, 2015 SIM Group today announces its merger with Tattersall Sound and Picture, a Toronto-based provider of sound editorial, ADR and mixing services to film and television productions. The move extends SIM Group's reach into sound post production and advances its goal of providing productions with end-to-end services from the camera to the screen.
"Tattersall is a wonderful, award-winning sound facility with a talented staff and a great roster of film and television clients," said SIM Group President and CEO Rob Sim. "They are a perfect complement to the other companies in our group. As a SIM Group company, they will now have access to resources that will enable them to continue to grow and reach a wider range of clients."
Tattersall Sound and Picture provides sound services for such television shows as Vikings (History), Penny Dreadful (Showtime), Reign (CBS), Saving Hope (Bell Media), Rock Icons (VH1) and Ride or Wrong (Disney). It has provided creative sound editing and mixing services on such recent films as Zoom, Hyena Road and Beeba Boys.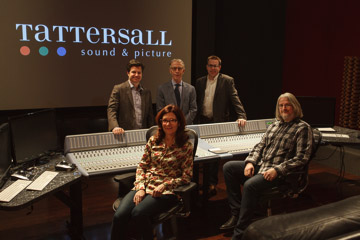 As part of SIM Group, Tattersall Sound and Picture will continue to operate independently under its current name, management and staff. Â It will also work cooperatively as a key component of SIM's Post Production Division, alongside Bling Digital (production and post-production workflow solutions), Chainsaw (editorial and post-production finishing services) and Pixel Underground (editorial conforming, color grading and graphics). This will allow the company to offer comprehensive post-production solutions that, when packaged with other SIM Group companies, including SIM Digital (camera rentals) and PS Production Services (grip and lighting rentals), results in an end-to-end solution for television and motion pictures, unique in the industry.
"Our clients benefit from this alliance through streamlined service," said Tattersall Sound and Picture founder Jane Tattersall. "They can come to one team for all their sound and picture needs."
Tattersall added that the alliance will also help her company tap further into the U.S. market by aligning with SIM Group facilities in Los Angeles, New York and Atlanta. "It allows us to compete on par with the biggest players in sound," she observed.
Tattersall Sound and Picture co-founder Lou Solakofski, a re-recording mixer, noted that the two companies have been exploring the possibilities of an alliance for several months. "We've teamed up on quotes for several projects and every time there has been contact, it's been good," he said. "We admire the way SIM works." He added that several SIM companies were founded, like Tattersall Sound and Picture, by owner-operators and so they share a common culture that values excellence in artistry and customer service.
Tattersall Sound and Picture and SIM Group have been friendly colleagues for many years. "We share a common culture of innovation, excellence and customer service," Tattersall said. "Our alliance with SIM ensures a stable and long-term future for our business, which benefits our clients, our employees and the industry we serve."
About The SIM Group
Backed by Toronto-based investment firm Granite Partners, the SIM Group is a leading supplier of production equipment, workflow and post-production solutions, with offices across the US, Canada and China. Our diverse services can be utilized on any production at any stage. In Canada, our offices in Toronto, Vancouver and Halifax service grip and lighting from PS Production Services and can be complemented with SIM Digital cinematography and playback equipment for any production's needs. Bling, Chainsaw and Pixel Underground provide an array of services from dailies, to online and offline editing, to final color/DI and visual effects. Bling's services, which include a comprehensive workflow solution, are offered at all offices across the US and Canada, as well as off-site service through POD (Post on Demand). Chainsaw's full-service facility in Hollywood provides creative editorial and extensive finishing services with some of the top colorists in the industry. Rounding out the family of companies is Pixel Underground, a Toronto-based post-production company, and its associated service, StationEX, which provides physical and file-based media fulfillment and encoding/distribution services. For more information, visit simgroup.com