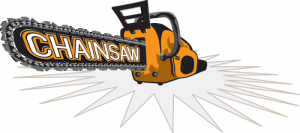 Los Angeles June 27, 2014 The SIM Group has reached an agreement in principle to merge with Hollywood-based Chainsaw. The deal unites one of the film and television industry's leading suppliers of production equipment and post-production services, with one of Hollywood's most successful independent post-production facilities that services such renowned shows as The Academy Awards and American Idol. The merger is expected to close next month.
With offices spanning the U.S., Canada and China, The SIM Group has been growing rapidly over the past several years, especially through its post-production division, Bling Digital, which provides post-production services to a number of scripted television series. Chainsaw's well-earned reputation will allow the company to build on its success by expanding SIM's post-production resources and extending its reach into unscripted and live event television, Chainsaw specialties.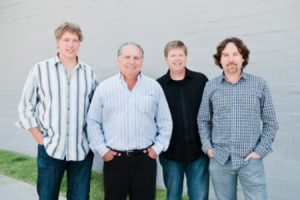 "Chainsaw's robust services and diverse client base are very complementary to the services and clientele of SIM," said James Martin, Chief Strategy Officer, The SIM Group. "Uniting these two great companies enhances our ability to offer true, end-to-end service packages to film and television producers."
"As the newest member of The SIM Group, we see many opportunities to further our growth and better serve our clients," said Chainsaw founder Bill DeRonde. "We are very excited to embark on this new chapter that will continue to allow us to offer the best possible product to our clients. We gain access to more resources and talent, as well as additional markets for our services."
"We are very excited about the technology and expertise SIM brings, particularly in the realm of workflow," added Chainsaw co-owner Mike Polito. "It will help us continue to deliver outstanding quality while improving efficiency and broadening the scope of our services."
Founded in 1996 by DeRonde, with Polito joining him in 2000, both multiple Emmy Award-winning editors, Chainsaw provides creative editorial, editorial finishing, color grading, visual effects and other services through fully-integrated, digital facilities in Hollywood. It also features a digital intermediate theater for feature film finishing and a large satellite facility with editorial systems and space available on a rental basis. Along with The Academy Awards and American Idol, its credits include So You Think You Can Dance, The Kennedy Center Honors, Teen Wolf, Real Husbands of Hollywood, Blackish, America's Got Talent and The 25th Anniversary Rock and Roll Hall of Fame Concert.
The SIM Group, founded by Rob Sim in 1982, comprises three operating units, SIM Digital, Bling Digital and PS Production Services that, respectively, provide camera and production equipment, post-production technology and services, and lighting and grip gear. With offices in Los Angeles, Toronto, Vancouver, Atlanta, Halifax and Beijing, it services such shows as Fargo, Suits, Pacific Rim, Hell on Wheels and The Vampire Diaries.
The SIM Group has been at the forefront in introducing new digital technologies and workflows, including on-set and near-set solutions for dailies processing, editorial and color grading. These workflow solutions have helped many film and television productions increase productivity and lower costs.
SIM Group Chief Technology Officer Chris Parker says that the company is eager to introduce Chainsaw clients to new, leading-edge services. "This merger bolsters our post-production offering, enabling us to keep pace with our growing demand," he noted. "At the same time, we are very excited about the opportunity to introduce Chainsaw clients to a broader and more complete range of services." Parker adds that this expansion is a direct response to demands from studios and other producers for comprehensive post-production offerings.
Rob Sim says that he expects the integration of the two companies to proceed smoothly, noting that they represent similar cultures and histories. "We share the same values in terms of servicing our customers," Sim observed. "We look forward to working together toward our common goal of delivering excellence every day."
Upon completion of the merger Chainsaw will continue to operate under its current name as a unit of The SIM Group.